The Cotton Candy Factory provides vocational training and meaningful employment opportunities for the differently able.
We invite you to visit and experience the wonder and magic of our Cotton Candy Factory.
Contact Us
21 North Main Street, Belmont, NC 28012 | 704.825.0416
About Our Factory
The Cotton Candy Factory is one of our "Cherubs" businesses owned and operated by Hoy Angels, Inc., a non-profit organization dedicated to caring for children and adults with intellectual developmental disabilities and delicate medical conditions.
The Cotton Candy Factory is a unique and fun place, designed to bring you back in time. The store is located in an old 1880's hotel on historical Main Street, Belmont, and offers both popular and nostalgic candies.
The idea for Cotton Candy Factory came from the desire to honor Belmont's Cotton Mill history. Old antique cotton carts from and actual cotton mill were restored, painted and filled with buckets of candy!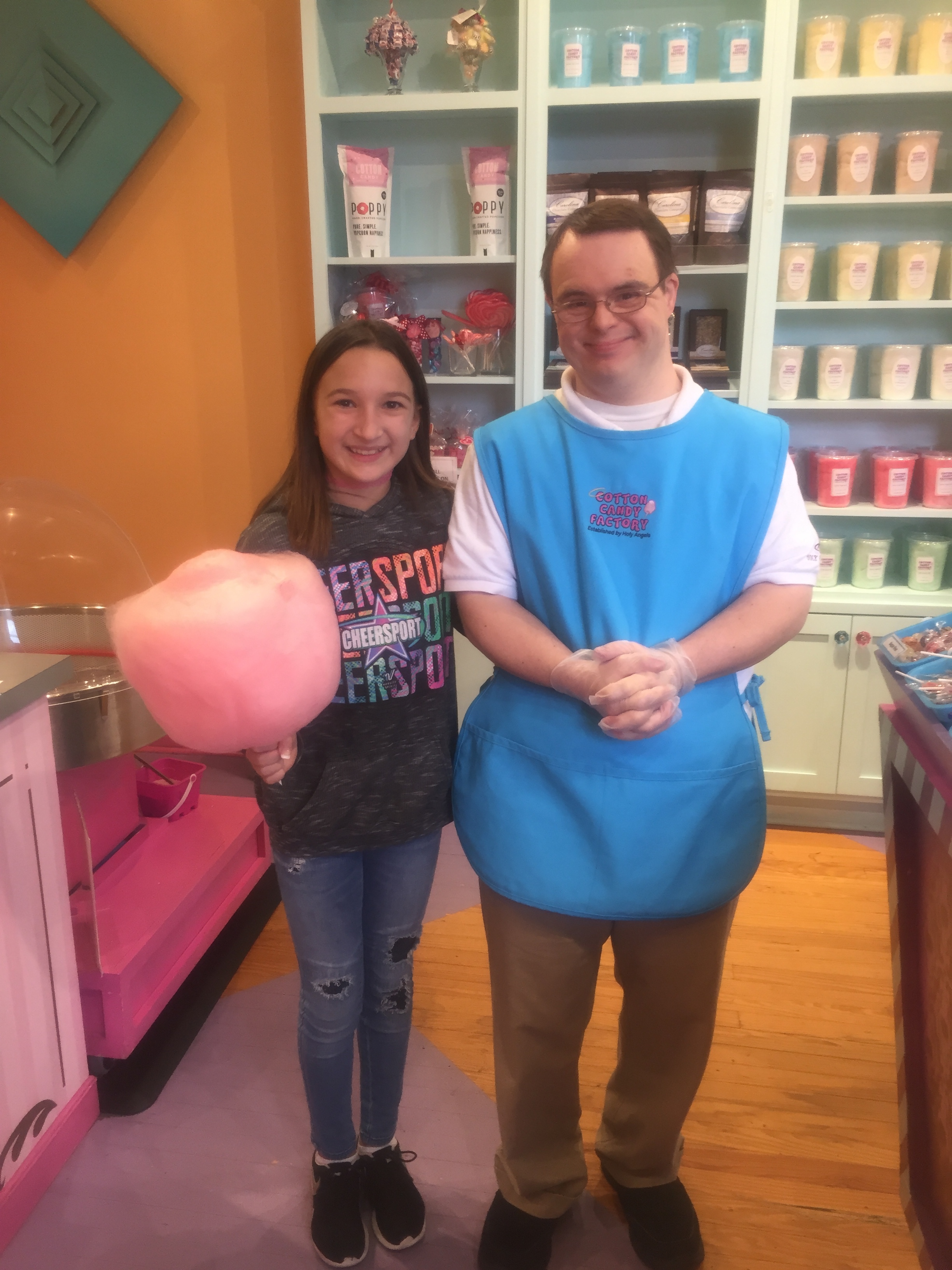 Join in the fun and spin your own Blue Raspberry or Cherry Vanilla Cotton Candy Cone - or, let us spin it for you!
Cotton Candy Party Favors
Give out unique, fun and delicious cotton candy favors at your next event! Pick your flavors and we will even create a custom label for you!
Bulk Candy Options
Mix and match a wide variety of candies by the pound. Go back in time as you find many of the nostalgic candies that you loved as a child!